When you look at your eMotive home screen or log in, you'll see this page (image below).

The "List Enrollments" blue button is what you need to click to see all the individuals enrolled in a particular database. Once you click on that, you should see the image below.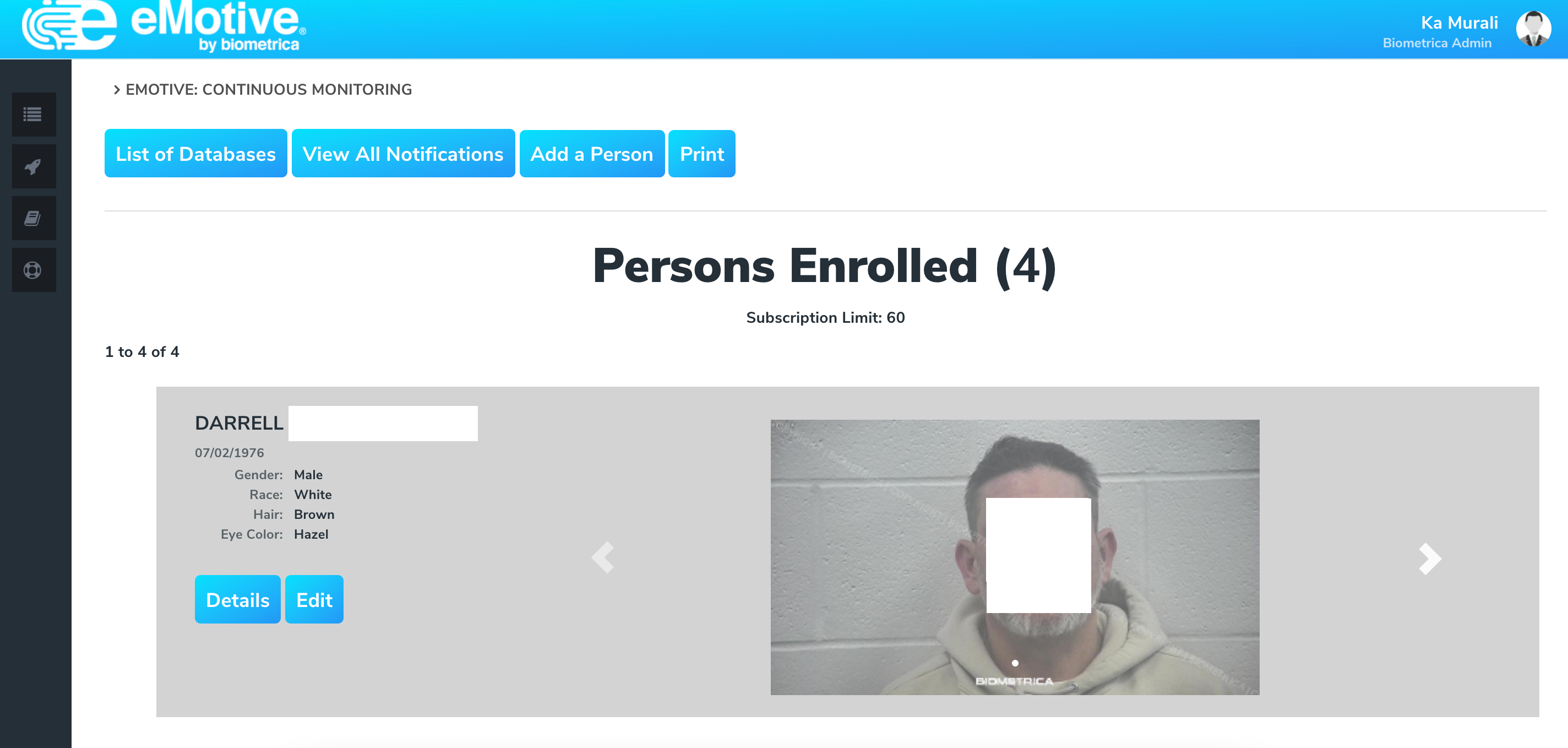 The number of people enrolled by you will be displayed at the top, and the profiles of each individual will be displayed one below the other. When you get to the bottom of your list, it will look like the image below.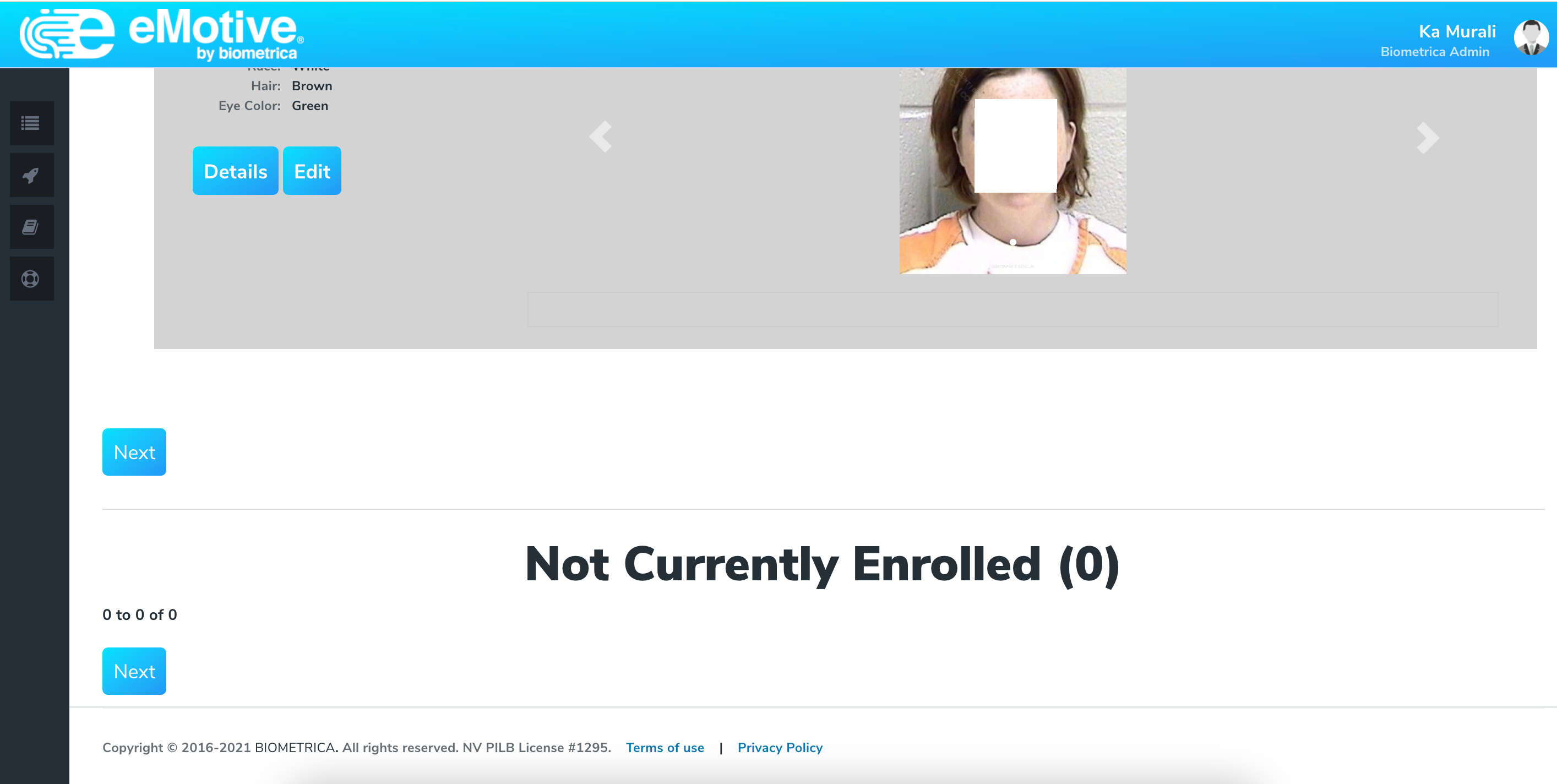 The bottom of your list will display the number and profile of individuals you had previously enrolled in eMotive but had since removed from active enrollment. If you click next after your last enrolled profile, you will get the page below. Why does it show individuals previously enrolled and currently inactive? So you have a digital audit trail, if needed later.