eMotive is a fully automated continuous background screening tool that works 24x7 to protect your employees, contractors, volunteers, clients, the public and your organization from possible insider threats.
How? Biometrica's algorithms run 24x7 matches in the background between individuals you have entered into your end-to-end encrypted database -- these are individuals that have assented in writing to being background checked -- and UMbRA, our 100% law enforcement-sourced real-time arrest and conviction database. UMbRA data comes into it from different law enforcement jurisdictions and is updated every hour.
SetUp: Adding A Person
If you're ready to begin continuous background screening, here's how to "Enter Information on Person to be Monitored" to your database (You need to Create a Database first). Please see the notes below. the next 4 images.
Top Of Your Add Individual Page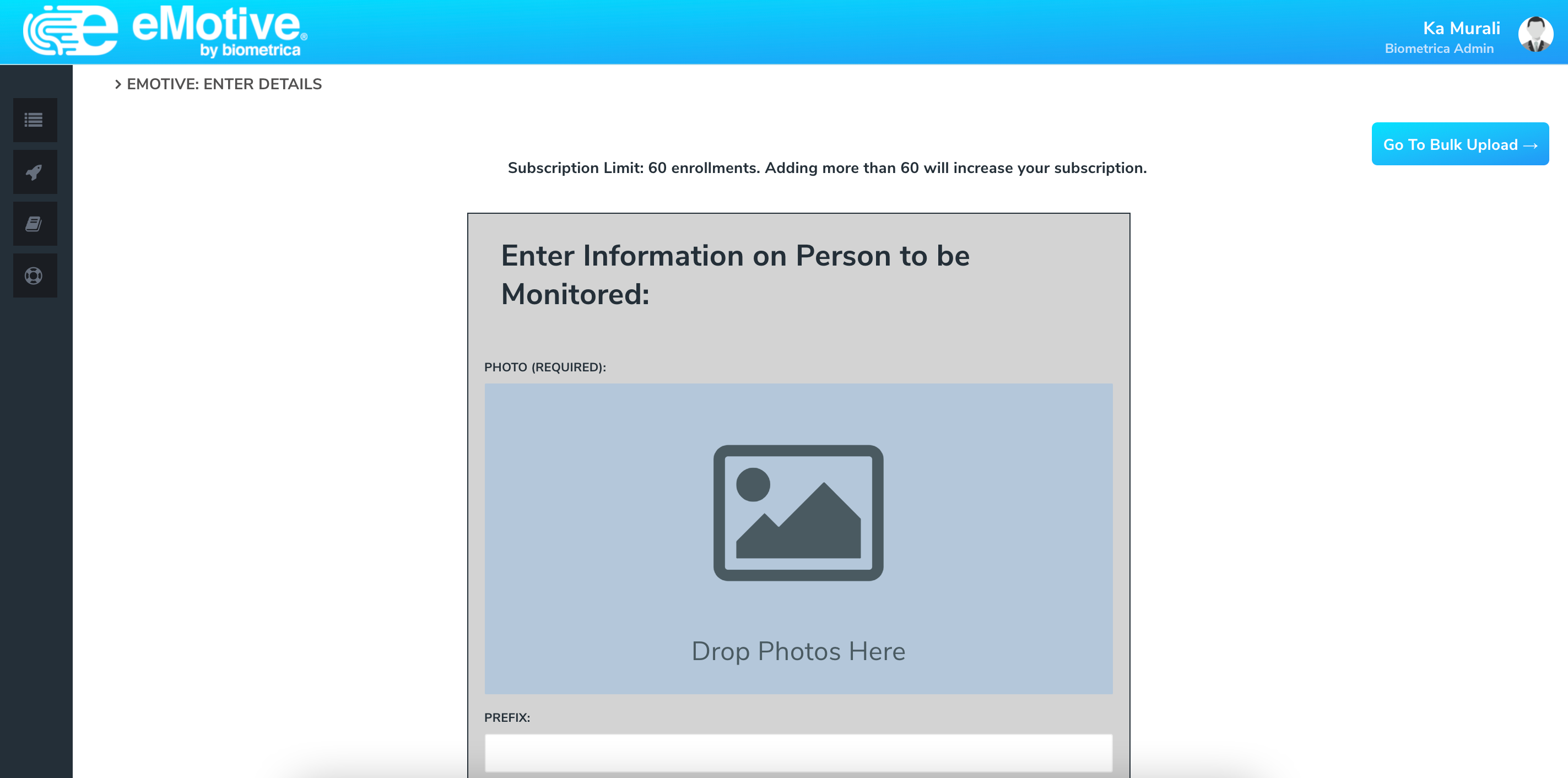 1. Drop/Upload the photo of the person you want monitored in the box above. It should preferably be a passport-style photo, with the individual looking straight at the camera, clear lighting, not blurry. Here's what the Department of State states about passport-style photos:
Photo Basics
Submit a color photo, taken in last 6 months
Use a clear image of your face. Do not use filters commonly used on social media.
Have someone else take your photo. No selfies.
Take off your eyeglasses for your photo.
Use a plain white or off-white background.
2. Prefix the individual prefers, if any.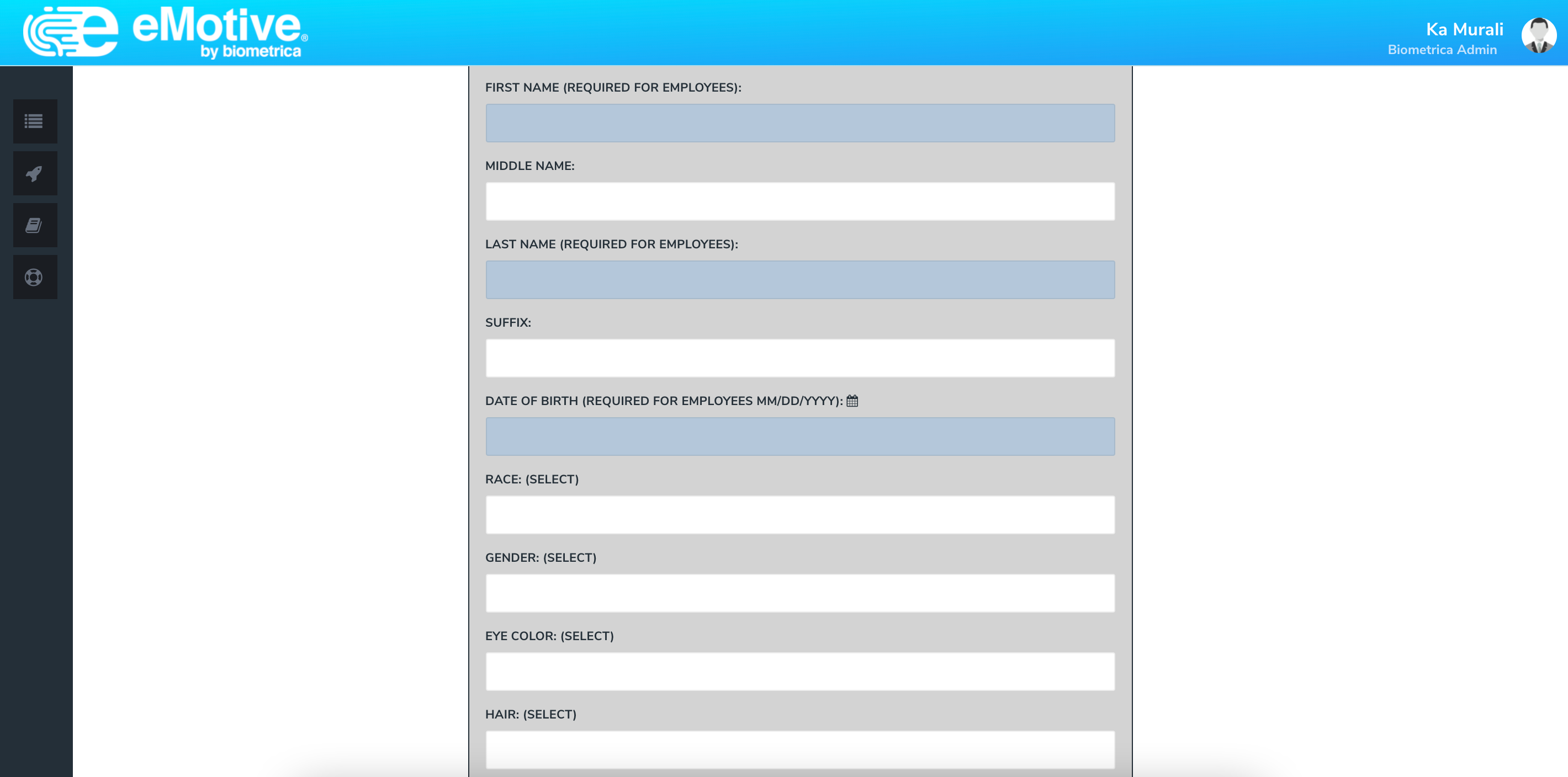 3. First name of the individual being enrolled: Official name, as on a passport or driver's license. Please double check the spelling.
4. Middle name of the individual being enrolled: This is optional but is highly recommended if the individual has a middle name they use for official documentation.
5. Last name of the individual being enrolled: Official name, as on a passport or driver's license.
6. Date of Birth of the individual being enrolled: Official date of. birth, as on a passport or driver's license or birth certificate.
7. Race, gender, eye color, hair color: These are optional but recommended.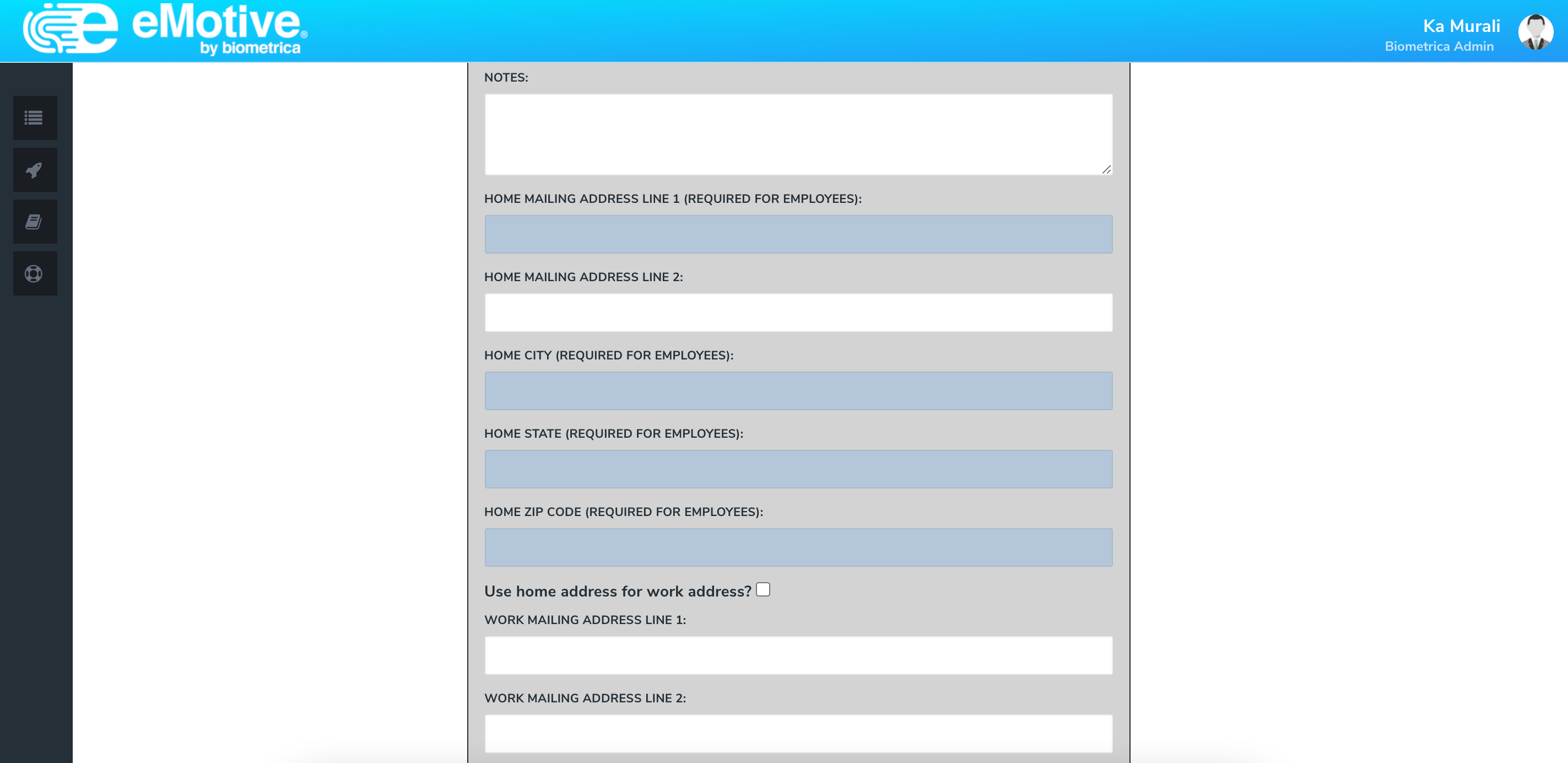 8. The "Notes" section is for you, as the Authorized User, or Admin, to make any notes you need to about the individual you are enrolling. The notes section. can be edited.
9. Home Mailing Address: This is required under the FCRA or Fair Credit Reporting Act, so you can mail the individual a physical copy of their investigative report, if you determine that there is a match and that you will be taking a pre-adverse or adverse action report. Do note, you are required to also provide the individual a Summary of their Rights Under The FCRA, if you choose to initiate action. That link can be found at the bottom of an eMotive page.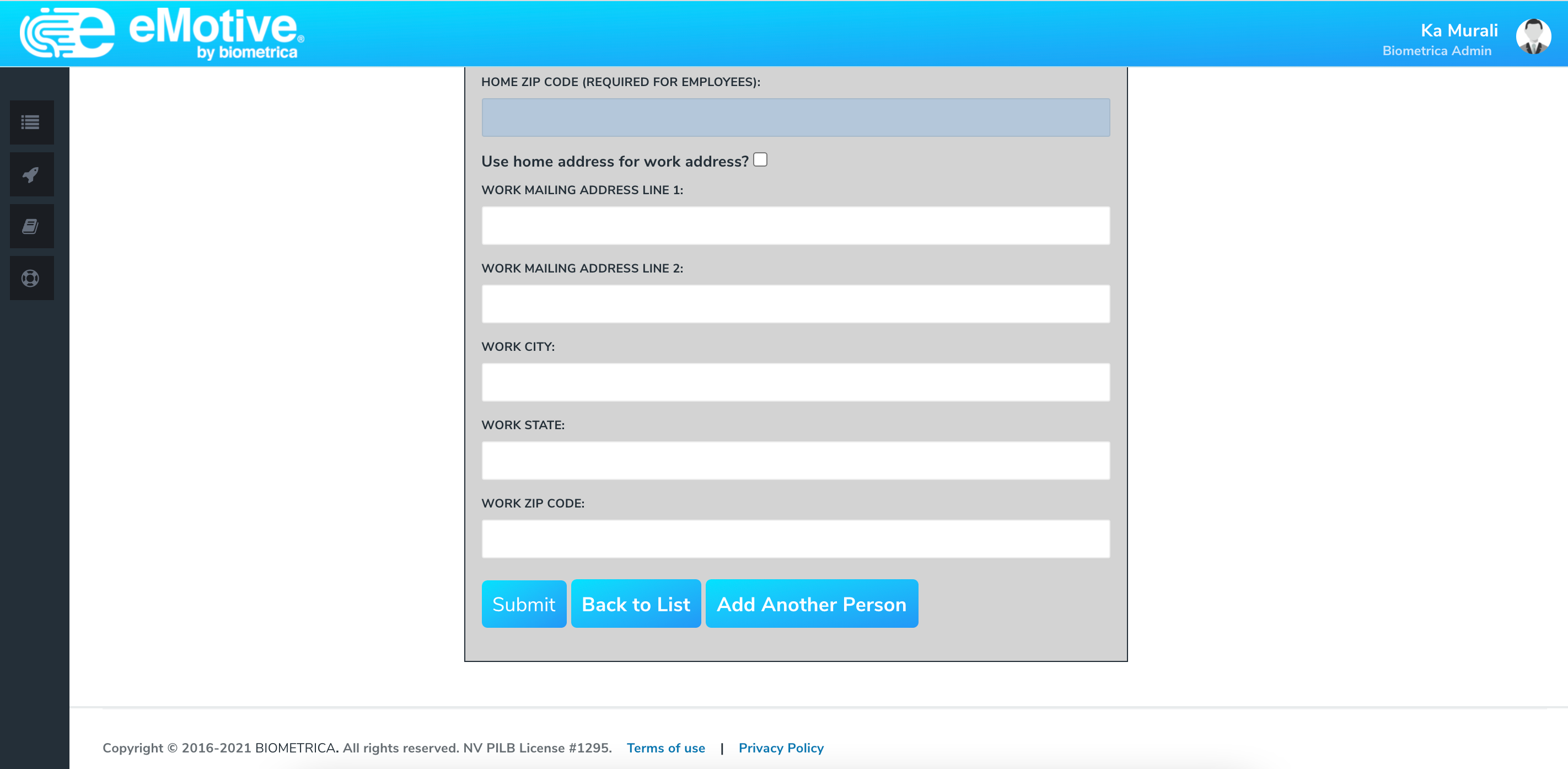 10. Work Mailing Address: You can also use a Home Address as a Work Address for individuals that are working only from home.
11. Click the blue button on the bottom right to "Add Another Person."